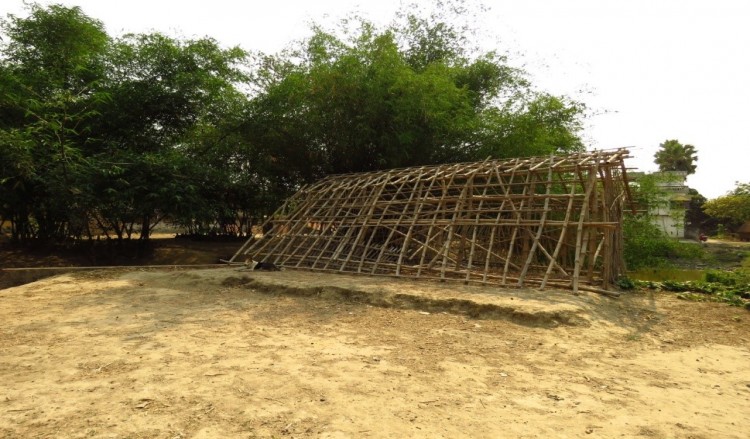 West Bengal: Shariyati Violence against Sufi centers
Contemporary Bengal has seen several strategic attempts to convert its multicultural society to a monolithic one. The century's old tendencies to attack Bengali folk singers the Baul-Fakirs in the name of societal chastity have now become even more perilous. Political religion has become a structural machinery which by using a variety of mechanisms of conflict and compromise targets the localized religious expressions, 'destroys' and constructs the monolith. Incidents in Rejinagar, Hulaspur and in some other places in Murshidabad district of West Bengal provide us chronicles of torture.

Article details:
2020, West Bengal: Shariyati Violence against Sufi centers, Frontier Weekly, June, 08, 2020. ISSN: 0016-2094
Journal url: https://www.frontierweekly.com/views/jun-20/8-6-20-West%20Bengal%20-%20Shariyati%20Violence%20against%20Sufi%20centers.html
Download PDF
Authors:
Faruque Ul Islam1, Suman Nath2, Amitava Sen Gupta3 & Subha Protim Roy Chowdhury1
1. AAMRA ek Sachetan Prayas
2. Department of Anthropology, Dr. A. P. J. Abdul Kalam Government College, New Town, Rajarhat, Kolkata
3. Department of Psychology, West Bengal State University, Kolkata.
"Out beyond the ideas of wrong doing and right doing, there is a field — I'll meet you there." - Jalaluddin Rumi
Contemporary Bengal has seen several strategic attempts to convert its multicultural society to a monolithic one. The century's old tendencies to attack Bengali folk singers the Baul-Fakirs in the name of societal chastity have now become even more perilous. Political religion has become a structural machinery which by using a variety of mechanisms of conflict and compromise targets the localized religious expressions, 'destroys' and constructs the monolith. Incidents in Rejinagar, Hulaspur and in some other places in Murshidabad district of West Bengal provide us chronicles of torture. There were similarities in the 'design' of such incidents and it compelled us to conduct fieldwork on this particular issue. To give voice to a shared experience of all those who are tortured, we extend our work on attacks on Baul-fakir in other side of border, in Bangladesh. Aamra Ek Sachetan Prayas Forum did several seasons of fieldwork on conflict zone and have already published some reports. This article will focus on Pandua episode in Hooghly districtof 2010 and Murshidabad episode of 2016 and 2019. Using our a decade long experience of documenting these issues we attempt to show a continuity and major domains of the such conflicts in Sufi centers in West Bengal.
Orthodoxy in both sides seeks to perpetuate an illusionary dichotomy. They use it to juxtaposea highly charged, religio-politicized Muslim identity. We know that Salafism or Wahabism (also referred to as a cult of Ahl-e-Hadith) is supposed to be directly opposite to the Sufi tone of Islam. Here in India because of the prevalence of democratic and secular politics such conflicts could not take much of an violent appearance. Apart from the stanch followers of Shariya and Sufism (here villagers called them as Pirpanthi), common Muslims are not in a position to identify such differences in their everyday life.
Pandua, Hooghly in December 2010
Pandua is famous for the Mazar[1] of Shah Sufi Sultan. Local Muslims as well as Hindus have faith in this Pir cult, hence had a wider appeal to the common people. A Mosque and Khariji Madrasa was built on the adjacent land by a Religio-political group Jamiyet Ulemaye Hind (WHEN?). We came to know about certain forceful restriction being imposed on the traditional rituals of the Mazar by the Mosque in November-December 2010. As we started our fieldwork, we came to know that the imam of the Mosque Abdul Rauf was a strong supporter of Siddiqulla who is a cabinet minister to Government of West Bengal at present. Siddiqulla used to work for TMC in the Lok Sobha Election, 2009 and by that time had considerable influence and political connections. We could understand his influence in the local politics.
Khadem of the Mazar, Lal Muhammad argued that "There is a blueprint to convert all 'Marfati' centers in West Bengal to 'Shariyati'." We had the following interaction:
AAMRA: What are their objectives?
Lal Muhammad: To spread Shariyati Islam. Just a single brand of Islam.
AAMRA: What do they say?
Lal Muhammad: You should be asking me to narrate what do they do? Here in the Mazar we follow our tradition by offering the 'Chaddar' on the Kabar (grave)[2] of our beloved Pir. This Mazar sees an assemblage of devotees from both the Hindus and Muslims. Their common practice is to bow before grave, place incense sticks and offering flowers. Imam's 'Fatwa' came in. We were told that our practices are Shirk – sinfully polytheistic and hence are against Islam. We were told to stop everything we were practicing for years. AAMRA: Can he (Imam) interfere into your matters?
Lal Muhammad: No he cannot. Common people, especially Bihari community will not bother, they will resist against this Fatwa.
AAMRA: We were told that they have also imposed restrictions on entry of women in Mazar premises. What is the effect?
Lal Muhammad: Sufi Sultan was unmarried, so we limit entry of women inside Mazar, but in the outside of grave they are allowed.
AAMRA: It means that you had to compromise.
Lal Muhammad: What can we do? Politics, administration, local network, they own everything. They are being supported by them. This Mosque and Madrasa is also something new. They use the name of Shah Sufi Sultan to make them acceptable among the common Muslims. They are occupying Mazar's land every day. They have forced me to write and sign in a non-judicial stamp paper that 'there is no conflict between Mazar and Mosque'.
AAMRA: Did you urged for any administrative step or any judicial action?
Lal Muhammad: No, I told you earlier, they control everything.
AAMRA: But you have people's support like you said.
Lal Muhammad: Yes, poor people of this area do support us. They are too poor and are obviously extremely busy with their daily work. Imam got patronized by Siddiqulla, and from Furfura.
AAMRA: You mean Furfura Sharif, famous Sufi shrine in this district.
Lal Muhammad: Yes the famous Pirzada is also behind these activities. Sorry, please don't ask anything more.
We had to conclude our interaction for the day. We talked to the Imam, he offered little time to have a quick conversation. He accused Khadim for grabbing the donation money of the Mazar, in his words: "This money was captured by Khadim's family. They didn't to do any social work". We asked him about the source of money to run the Mosque. He mentioned about some donation from rich Muslims, but didn't reveal anything further. As we asked about the restrictions that Mosque had imposed, he firmly claimed, "I follow Islam; their brand of Islam is false." 'If so, what will be your reaction on Ajmer Sharif' we asked. He remained silent and suddenly makes his move claiming that he has to go to Bardhaman to do some important work.
Eventually, we have studied different Mazars, Dargah, Nazargah and Ursh gatherings. From Panipet, Haryana to Kusthia, Bangladesh, we started to experience different colours of Islam and its multiculturalism. In 2016, we reached Rejinagar, Murshidabad, where four Durbars (Khanka Sharifs) of two Sufi tariqasiii were ransacked by the Shariya followers.
Rejinagar Shariyati violence:
In Rejinagar we could conduct a meticulous study of the details of Shariyati violence. We could unearth how radical Islam is attempting to engulf popular and localized varieties of Islamic practices. In broad sense the study addresses the radicalization of society, administrative inaction and people's resistance. We have studied the villages of Teghori, Paschim Teghori and Nazirpur (under Rejinagar Police Station, Murshidabad) for about three times. We have conducted detailed conversations in a variety of forms and have also studied of the celebration of Ursh at a place where Shariya mob had ransacked a Khanka Sharif (Darbar). Despite the anti-Pirpanthi stand of local Imams a sizeable crowd participated in Ursh to perform the traditional rituals. We were impressed by the women folks belonging to the family of the Khadim. They spoke their heart out and didn't hesitate to challenge the otherwise patriarchal ambiance of the region. Pirpanthi resistance against Shariyati attack was quite spontaneous in the village Paschim Teghori. They were able to save their Darbar from getting destroyed. People who could not protect their Darbars- the three cases on the same day, i.e. on 29th October 2016, couldn't say a word. It was clear that they were either afraid of opening up, or were still under trauma. Another Darbar nearby, was destroyed by the Shariyati followers about seven years ago has not been rebuild since then. It clearly reflects the extent of terror through which these people have been going through for all these years. The Sufi followers were being told that they won't be able to have a place in the local graveyard, because they are Kafirs. They can, however, reintroduce them in the society is to redoing Qalma (to convert one to Islam).
We were informed that Pipanthis were threatened by the Shariyatis after we left the field. At present the Pirpanthis of Paschim Teghori who played a major role in resisting the Shariyati forces have taken up the role of organizing the followers belonging to the two major Sufi Tariqas of Indian sub-continent, viz. Qadiriya and Chishtiya have their followers.
Their mystical approach, religious performances in front of grave, use of music, musical instruments and dance are completely annoying for Shariya followers. Shariyatis see these cultural activities as anti-Islamic in nature. They had announced restrictions (Fatwa) by banning the Mazar, Dargah, Nazargah, Darbar, Akhra and Ursh. They further declared that if a Muslim participates in their religio-cultural activities, s/he will be boycotted and will be declared as no longer an Islam follower. Villages in Rejinagar witnessed a brutal materialization of such Fatwa.
Our attempt to establish a contact with the Imams of local Mosques including the popular Jame Masjid was initially unsuccessful. On condition of anonymity, an Imam legitimized his stand by quoting Hadith. However, he also denied his direct involvement in 29th October incident.
We tried repeatedly to talk to the Rejinagar Police Station. Such attempts however, remained fruitless. On 11th May, 2017 we sent e-mails to the District Magistrate of Murshidabad and the Block Development Officer of Beldanga-II Block. We requested them to restore peace and normalcy and to book the perpetrators of Darbar destruction according to relevant section(s) of Indian Penal Code. We are yet to get a reply and we are being told that no one was arrested.
We find the Rejinagar Shariyati violence is not a standalone incident. It is part of a well-planned strategy of Political Islam to destroy and occupy Sufi centers. The philosophy of monolithic and aggressive religion attempts to destroy multiculturalism in different religious practices. The rise of Hindutva and brand monolithic Shariyati Islam in this sense occupy a similar position In West Bengal, because of the hobnobbing between ruling party and Imams, clerics have made it clear about their authority and that the rest should be submissive to it. Clearly, the activities like circulating a Fatwa is only a minuscule part of what they do in their everyday activities. This is possible because of their political connection, which is also a major reason that administration is often inactive.
Hulaspur, Murshidabad:
On 25th July 2019 Hulaspur, a village under Murshiadabd Police station has witnessed the demolition of a more than two century old Mazar of Pir Badar. Shaktinath Jha a prominent Folk-researcher, informed us that according to the land record of 1953 the land was donated for the Mazar by a family now represented by Md. Ashiq. This Mazar has been a centre where people belonging to different faith could meet. People used to come to get a cure from disease. In a certain day of month of Muharram - the first month of Islamic calendar, here Ursh was celebrated and much of the attraction revolved around this event. Sinni and Kichudi as food itemswere distributed among the devotees belonging to both the Hindu and Islam. Islamist forces have criticized this tradition to be anti -Islamic in nature. Despite of repeated request from the local Hindus and Muslims, they have demolished it into pieces and have built a Mimber and converted it to an Idgah. Names of Umar Seikh (Son of Samed Seikh), Rahim Seikh (son of Rabbani Seikh) and Tajem Ali Seikh (son of Ponju Seikh) have been brought by the local villagers to be the main accused for destruction. We came to know that all of them are strongly associated with the ruling political party in the locality. We have been threatened by their goons while we were conducting the fieldwork.
Md. Asiq lodged a police complain but no step so far been taken. He also filed a case at the court of Sub-divisional Magistrate at Lalbag. The court issued section 144 in the region. Police had to reach the spot. They ordered not to do any harm to the Mazar. But after the Police left, Shariyati followers destroyed the Mazar. On 12 August, 2019 a Namaj was performed during Eid ul-Adha.
Akbar Seikh, the secretary of Baul-Fakir Sangha harped on the fact that this destruction is an outcome of religious conflict. He emphasized on the fact that local politics played a detrimental role. While the attack on baul-fakir is nothing new here, but in this case, according to Akbar Seikh, here Shariyat-follwers wanted to create a 'liberated zone'. Akbar Seikh continued:
"Here Saju Mondal is a prominent leader, a lot of Moulanas and Imams follow his leadership. For their nexus with political leadership local administration practically does not do anything. Hulaspur incident is not exceptional, it is the part of a grand plan to replace Marfati by Shariyati … for the last 70 years they had targeted rural folk singers the Baul-fakirs. Now they are also targeting the Sufi shrines and their followers. It has became a new trend in our subcontinent. We know about the brutal attack on Lal Shahbaz Qalandar Sufi Shrine at Sindh, Pakistan in 2017. The blast took place during a Sufi ritual, Dhamal, when thousands of devotees were present. 85 persons were killed. Disgracefully here the day is not very far away.
1. Our study hints towards a few essential issues: Consolidation of ideal Muslim prototype: While the Pirpanthis or Sufis have traditionally been associated with a variety of different ways to reach to the Gods, it is often seen as anti-Islam and hence in a process the definition of Islam according to Shariatis became further narrowed down. It is therefore, made to look like a fight between ideologies, but clearly the attack is one-sided.
2. Attack on people who occupy a middle range: As the issue is addressed by Akbar Ali Sekh who has a quite long experience of observing such attacks by fundamentalists on Baul and Fakirs, this attack is a new phenomenon. Baul Fakirs are seen as deviant as they are declared atheists, primarily against Vedic and Quranic notions. The Pirpanthis do follow almost every Islamic practices and yet they are targeted. The nature of such attacks confirms the fact that this is indeed an attack to consolidate identity and difference.
3. Abrupt social exclusion and violence: There is a systematic exercise of violence over Pirpanthis which range from verbal abuse to physical torture. It is often made legitimised in the name of anti-Islam practices. Social exclusionary mechanism is often infiltrated with humiliation as manifested in redoing Qalma, annihilation as manifested in the attempted forceful occupancy on Khanqua Sharifs or not allowing graveyard space to the Pirpanthis and violence as manifested in brining mass to the Mosque and targeting individuals especially the aged Pirs. Later on the continuation of Fatwa by labeling people as Kafer, Murtad and anti-Islam is actively perpetuated. There are certain other prescriptions as well.
We are informed that in different parts of state Islamist forces are performing Eid Namaj by forcefully capturing the age-old Mazars, Dargas, and Nazargas. It is indeed a new trend. There are information of such conversions in different corners of the state. For example at Sonadanga, near Mayapur, Nadia the cross-community fair and gathering at the Mazars of Manik Pir or in Ghoraikkhetra, Nadia where an old Mazar of Seikh Farid are converted respectively to cemetery and Idgah. The repetition of such activities and similar of action indicates that these are well planned project. The primary aim is to wipe off any possibilities of Hindu-Muslim co-existence and covert them to the frame of Shariyati model.
RSS also targets the oppressed folk-performers and offers them to become part of their activities. For the last ten months RSS has been using the platform of 'All India Kirtan, Baul and Divosional Singer's Welfare Trust' and have organized events to engulf this space. 'Jai Shri Ram' the politio-religious slogan has been chanted before the start or after the end of each of the cultural performances. While somefolk singers asked them, about the reasons for replacing their traditional "Hare Ram Hare Krishna" by Jai Shri Ram Hindutva forces replied, that "now it is time for Sri Ram." We have seen that a lot of folk-singers refused to follow this order.
There is indeed a competition between the Shariyati and Hindutva forces to expand their control over the diverse cultural practices. Although they have different 'politics' as manifested in their history and practices, but their target is same, to conquer folk religion and culture.
Source:
1. Mosjid na Mazar: Okusthol Panduagor; Subha Protim Roy Chowdhury; Sangbad Manthan (Bengali), 16 January, 2010
2. Rejinagar Shariyati Violence, a Conflict Area Study: 6; Aamra Ek Sachetan Prayas Forum, 2016
3. Manufacturing Polarisation in Contemporary India: The Case of Identity Politics in Post-Left West Bengal, 2019; Suman Nath, Subha Protim Roy Chowdhury; International Journal of Conflict and Violence, Vol.13/2019
Notes:
1. Grave of a deceased Pir.
2. The tradition of covering the grave with a decorative cloth cover (Chaddar) as a mark of devotion is known as Chaddar Charano.
3. Tariqa- 'A path'. A term used by the Sufis for the spiritual life.
4. Mimber or minbar is a pulpit in the mosque where the imam (prayer leader) stands to recite the Khutbah or sermons or where the speaker sits and lectures the congregation.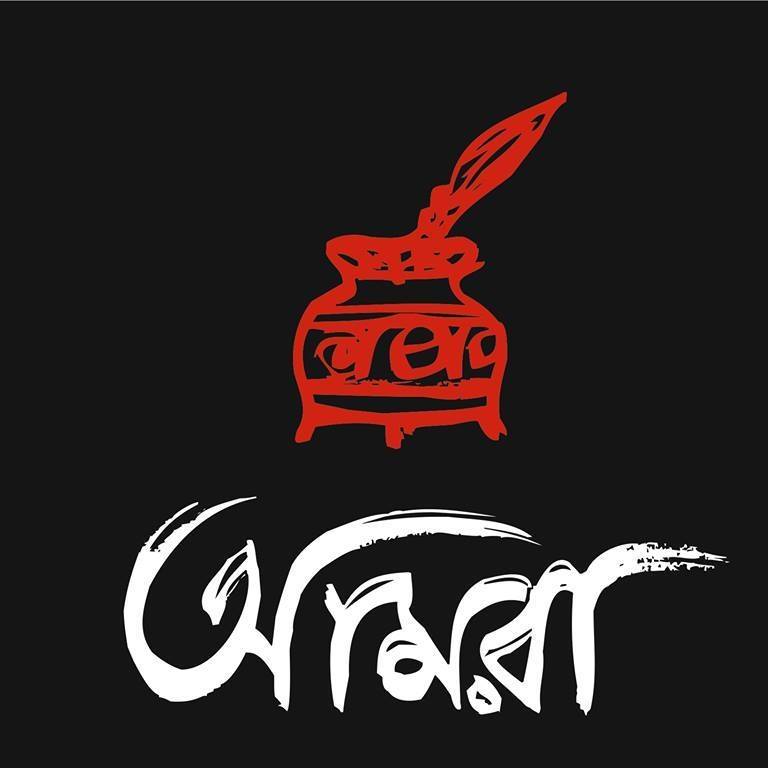 আমরা: এক সচেতন প্রয়াস
AAMRA is an amalgamation of multidisciplinary team of researchers and activists erstwhile worked as an assemblage of movement, research and activism. Popular abbreviation of AAMRA is, An Assemblage of Movement Research and Appraisal.